Iceland's anti-establishment Pirate Party is set to make gains from Saturday's parliamentary elections, partial results show.
With about a third of votes counted, the party was in third place with about 13% of the vote.
It would give the Pirates nine seats in the 63-seat parliament. It currently has three.
The centre-right Independence Party was in the lead with 30% and the Left-Green Movement second with 16%.
It is still too early to say which party or coalition of parties will be able to form the next government.
The early election was triggered by the resignation of Prime Minister Sigmundur Gunnlaugsson in April.
He stepped down in the wake of the leaked Panama Papers which revealed the offshore assets of high-profile figures.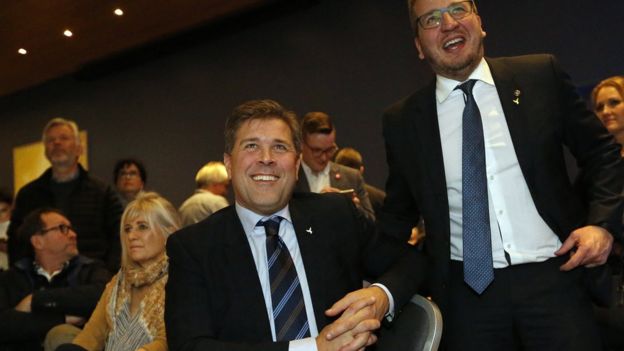 The Independence Party has been the junior partner in a coalition government with the Progressive Party.
The Pirate Party, which was founded in 2012, had said it could be looking to form a coalition with three left-wing and centrist parties.
But as the results came in it looked like neither they nor the two parties in the ruling coalition would be able to form a majority.
The Independence Party and the Pirates have ruled out working together, although correspondents say this could change as negotiations take place in the coming days.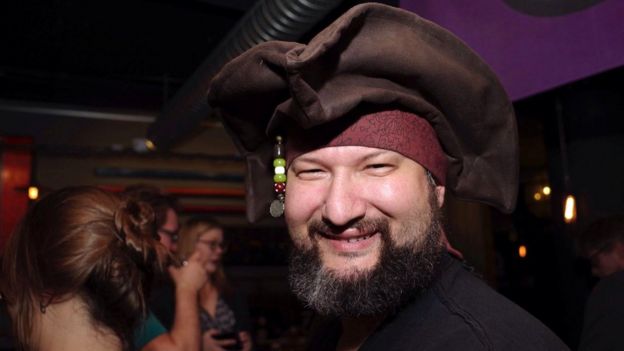 "Our internal predictions showed 10-15% so this (the first results) is at the top of the range," Pirate Party founder and MP Birgitta Jonsdottir told Reuters news agency.
The party won support from many in the wake of Iceland's 2008 financial crisis and the Panama Papers' revelations earlier this year.
It calls for more political transparency, more freedom from copyright restrictions on the internet and more protection of citizens' data.
Opponents, however, say the Pirate Party's lack of political experience could scare off investors and destabilise Iceland's recovering economy.
bbc