Hundreds of brand new hotspot kiosks across New York will no longer allow free web-browsing on the tablet-sized screens because of complaints that they were attracting homeless people.
The facility was turned off by the company that erected the shiny new towers also after reports of men using them to watch pornography and sometimes openly masturbating.
The change comes just three weeks after The Independentreported on the sudden popularity of the kiosks among homeless men who could be seen settling down sometimes on beach chairs or upturned crates at the hotspots to enjoy whatever content they could find on the screens.
One man scowled at the attention of a reporter when he was scrolling through pages of barely clad women. Others spoke of watching quite different fare at the hubs, including cooking shows and even the recent political party conventions.
Moreover, a spokeswoman for the Mayor of New York, Bill de Blasio, averred at the time that the  kiosks – there are now about 400 of them in three boroughs of the city, usually in spots where public phones used to be – were precisely there for people without wifi access at home to enjoy.
"When we set out to bring wi-fi to sidewalks at no cost to taxpayers, we aimed not just to replace outdated payphones with something more useful — but to provide free services to all residents, including the 1 in 5 New Yorkers who don't have broadband access at home," Natalie Grybauskas said.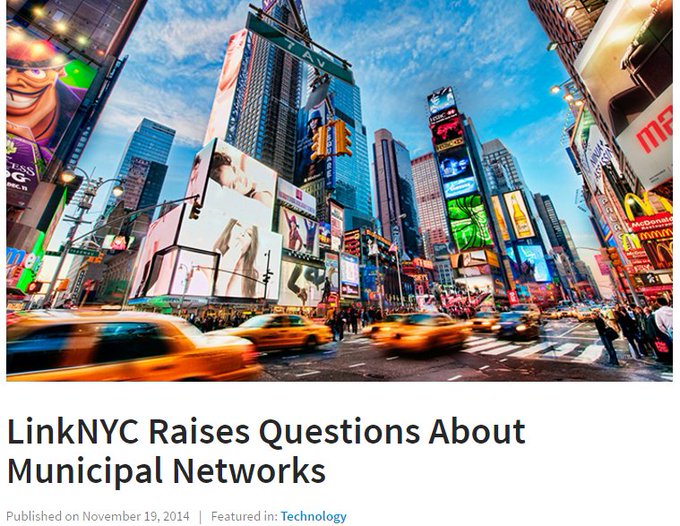 Public concern over the impact of the booths and the people patronising them might have on neighbourhoods continued to grow, however. The New York Post reported in the last few days a case of a man being caught and arrested for masturbating while watching pornography at one of the hubs near Times Square.
"Some users have been monopolizing the Link tablets and using them inappropriately, preventing others from being able to use them while frustrating the residents and businesses around them," an announcement by LinkNYC, which designed and installed the hubs, said on Wednesday. "The kiosks were never intended for anyone's extended, personal use and we want to ensure that Links are accessible and a welcome addition to New York City neighborhoods."
The hubs will continue to offer high-speed wifi connections to anyone passing by as well as charging slots for iPhones and other devices. Officials said that the web browsing component would be shut down only until a solution was found that would discourage use by homeless people, for instance by putting time limits on browsing at one station.
We will "work with the City and community to explore potential solutions, like time limits," officials with LinkNYC commented.
The move drew instant approval from some city politicians meanwhile.
"We've heard a great deal of concern from all corners of the city about the misuse of these kiosks for lewd and nefarious purposes," Bronx Borough President Ruben Diaz Jr. said. He added: "Today's announcement that web browsing services will be disabled on LinkNYC kiosks is a step in the right direction."