Dance bands and singers providing cocktail hour and after dinner entertainment have always been a feature of cruises. Standards vary, from charismatic and talented performers who have a loyal following of repeat passengers to has-beens and never-going-to-be-anybodies playing to captive and uncritical audiences. Live music was always there in the background, but the calibre has been raised quite a few notches on some ships and sailings with guest appearances by internationally acclaimed performers.
Country strong
Carnival Cruise Line (carnival.co.uk/carnival-live) has leapt another octave by engaging multi-award winning country music stars on Caribbean and Bahamas cruises next spring. Tim McGraw will perform aboard Carnival Breeze on 2 March and Carnival Valor on 3 March and country band Little Big Town will be on Carnival Dream on 11 May and Carnival Valor on 12 May, the nights the ships dock in Nassau.
While being charged for cruise entertainment might seem a bit rich to traditional cruisers, McGraw and Little Big Town's fans know $80/£61 and $50/£38 respectively for standard tickets (and $300/£230 and $200/£153 to sit in the first five rows and have a photo with their heroes) in a show lounge of less than 1,400 seats, is a bargain compared to a land concert in a much larger venue. And tickets are selling fast. Fares start at £705pp for the three-day cruise to the Bahamas on Carnival Valor departing Port Canaveral on 11 May, excluding flights and concert tickets.
Show time
Full-length, hit Broadway shows such as Grease on Royal Caribbean's Harmony of the Seas (royalcaribbean.co.uk; seven-night cruises from £1,078pp excluding flights) and Million Dollar Quartet on Norwegian Escape (ncl.com; seven-night cruises from $349pp/£267 excluding flights) are both new for this year.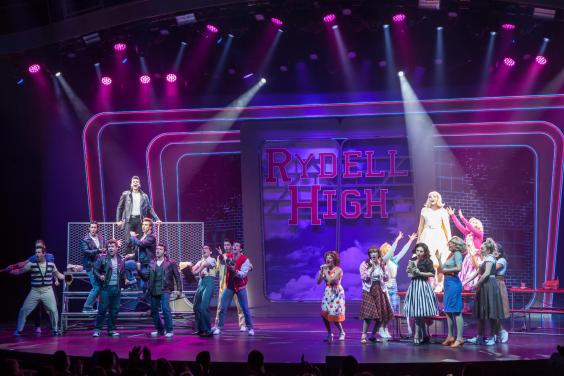 Jazz it up
Sail aboard Queen Mary 2 (cunard.co.uk) from New York to Southampton on 26 October and you will be entertained by jazz veteran Dee Dee Bridgewater and Gregory Porter, 2015's Grammy Award winner for best jazz vocal. Fares for the one-week Atlantic crossing are from £799pp including flight to New York.
Modern classics
Classical music lovers can join the Kirker Music Festivals at Sea aboard Fred Olsen's traditional ship Black Watch, chosen by the musical director for the excellence of the acoustics in the ship's theatre.
Choose from itineraries such as The Fjords of Norway, departing Dover for a week on 4 June 2017 with the Doric String Quartet (from £1,670pp); The Scottish Islands for 10 nights from Dover on 11 June 2017 with Ensemble 360, a group of 11 chamber musicians who also have solo careers, including pianist Tim Horton (from £2,245pp); or a Baltic cruise for 10 nights from Rosyth on 24 September 2017 with the Carducci Quartet and tenor Joshua Ellicott (from £1,970).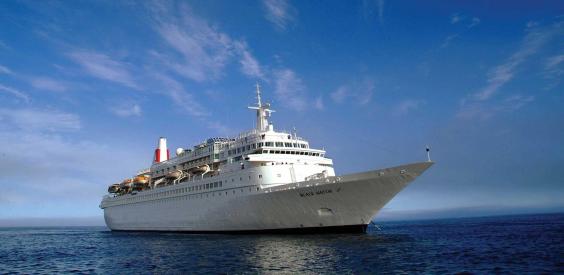 Each holiday has a special programme of recitals, talks and shore excursions exclusive to Kirker's group of 60 among the 800 passengers. Book through Kirker Holidays (kirkerholidays.com).
In the mix
The new Holland America Line flagship, Koningsdam (koningsdam.hollandamerica.com), has music-themed decor and a Music Walk, with, at one end, recitals by classical music stars of tomorrow (selected by the Lincoln Center, home of the New York Philharmonic Orchestra), and at the other, BB King's Blues Club. Twelve-night itineraries start at £899pp excludig flights.
And if you are looking for total immersion in anything from rock to blues, country, soca, rap or heavy metal, check out music festivals at sea with Sixthman (sixthman.net). It collaborates with Norwegian Cruise Line (ncl.com/theme-cruises) on specially chartered Caribbean sailings with round-the-clock live music on deck and DJs.